Dear visitor,
the new permanent exhibition Festung Xperience will be opened to the public on 30 November 2019! You can find more detailed information at Festung-Xperience.com. We look forward to your visit! Dresden Fortress will remain closed until the grand opening.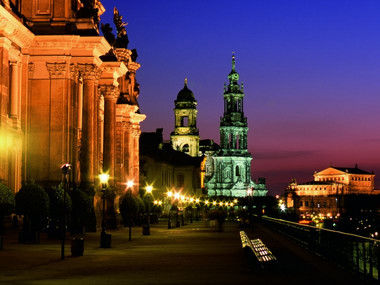 Bruehl's Terrace
Those who take a stroll along the preserved fortification of Dresden, the civil redesign of which was commissioned by Count Heinrich von Bruehl in the middle of the 18th century, will comprehend the effusive expression of the "Balcony of Europe".
Learn more about Bruehl's Terrace
Dresden Stable Yard
One of the few testimonials to the glamorous era of the Renaissance in Dresden is the Stable Yard. Once a venue for courtly entertainment in the course of which participants had to prove their skill and sportiness, it still invites visitors today.
Learn more about the Stable Yard