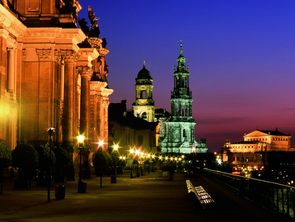 The new exhibition in the fortress of Dresden »Splendor. Tears. Disasters. Closer than ever.« gives unique impressions.
Around ten million guests from all over the world visit Saxony's »Elbflorenz« every year and are fascinated by its world-famous attractions.
The Dresden Frauenkirche and Grünes Gewölbe belong to it like the Dresden Zwinger and the Semperoper. Almost every visitor strolls over the famous Brühl´s Terrace and enjoys the panoramic view of the Elbe, Bridges and Neustadt.
However, only a few visitors know that under the Brühl´s Terrace are still parts of the oldest German bastion fastening hidden.
In our new exhibition, these will open fascinating insights into the turbulent history of Dresden - with its splendors, tears and disasters.