Most visitors who take a look from Bruehl's Terrace over the Elbe River valley may not be aware that they stand upon an old fortification wall and that some of Dresden's oldest vaults slumber beneath their feet only waiting to be discovered.
Hidden under world-famous Bruehl's Terrace, there are witnesses of a time which, apart from the baroque highlights, may all too easily be overlooked. These stone testimonials bearing witness to the age of Renaissance invite you to be explored on a guided tour.
Unexpected and mysterious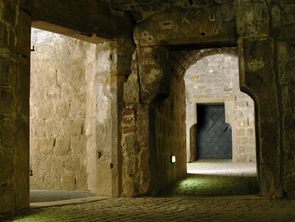 The seemingly subterranean fortress is an attraction to all those who would like to explore Dresden from a different perspective. In the parts of the fortification complex that have survived to the present day, visitors are invited to be taken to a largely unknown part of the history of the town.
Learn more about the Dresden Fortress Museum
The first German town with a bastioned fortification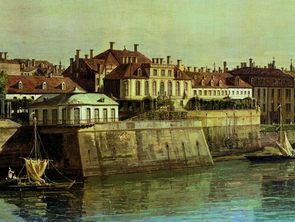 The fortress had been designed as a mighty walled ring, surrounded by a moat. Later, additional bastions protected the town. The casemates were used for storing arms and accommodating troops; enemies could be combatted from the bastions and from the wall.
Opening hours
From 09.01.2017 Dresden Fortress is closed until new opening.
Subject to modifications.
Ticket rates
Subject to modifications.